Fume/Exhaust Extraction Arms & Systems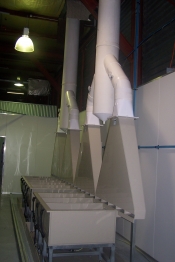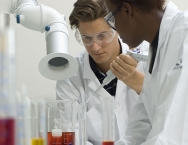 Hamilton Australia offers a range of extraction arms for removal of odours and fumes that are then connected to our range of Hamilton designed chemical fans to safely vent your workplace.

We can also design a range of exhaust systems to suit industrial situations, with ducting and controls customs designed for your particular situation.
Hamilton Australia has been supplying and installing fume

extraction arms for many years.
They are designed to capture fumes from experiments, welding, gluing etc. A whole range of types are available to suit what you are doing, the space you have and you need it to be positioned or mounted.

Easy to use, flexible and with long proven reliability!
The ORIGINAL benchtop model is a robust and reliable all-round arm for general applications where there is little risk of electrical discharges or attack by aggressive chemicals.

The arm is shown fitted with a multi-purpose transparent hood.
The ESD/EX menchtop model is designed for use in electronic environments where there is a risk of electrostatic discharges.
Following risk assessment, the ESD/EX can also be used for certain applications in explosive environments.
The arm is made of conductive materials, eliminating the risk of static electricity and sparks. The hood is made of anodized metal.
The CHEM benchtop model has profiles made of double anodized aluminium. The arm is ideal for fume extraction in aggressive environments where corrosion resistance must be assured.

The arm shown here is fitted with a painted, corrosion-resistant metal hood.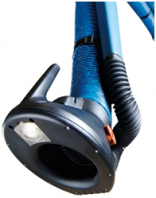 Nederman also produce a range of different type of extraction arms more suited to industrial uses such as in decanting, welding, laser or hand plasma cutting etc.
For more details on these products contact the Hamilton Australia team.