Fans And Control Panel
RN Series Centrifugal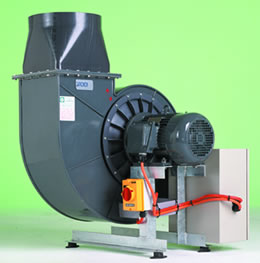 The body of the fan is constructed from rigid grey or white upvc. It can also be manufactured in Polypropylene for extra chemical resistance or P.V.D.F. for excellent chemical and heat resistance.
The polypropylene rotor is injection molded capable of speeds up to 2500r.p.m.
The 1 or 3 Phase motors are fan cooled totally enclosed and can be used with a VSD and Filter to offer optimum variation of speed.
The RN range of fans offer multiple configurations and have been specifically designed to suit the Hamilton range of fume cupboards, but are capable of being utilized in many other applications.
---
Fume cupboard Controller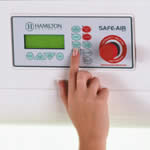 The Hamilton SafeAire fume cupboard controller offers True velocity sensing, fast system response time, maintains accurate face velocity and sensing irrespective of sash height, has inbuilt energy conservation system, BMS inputs and outputs, optical sensors for longevity and accuracy.
The closed loop control eliminates errors caused by outside disturbances.
---
Large Centrifugal Fan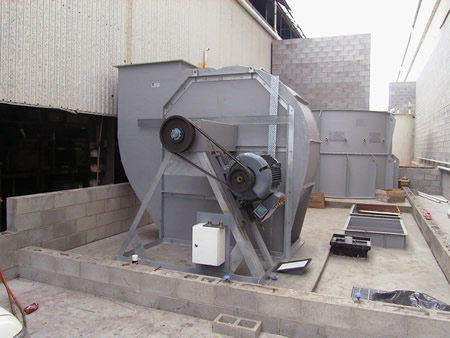 UPVC Centrifugal Fan manufactured for Palmer Tube Mills