Fume Scrubbers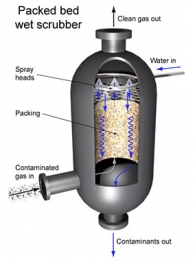 Hamilton Australia can design and manufacture a wide range of scrubbers to assist air pollution control, removing particle and fume pollutants from a work place.
Our scrubbing systems are designed so polluted air is mixed with a cleaning agent and passed over a selected packing media that will best remove the contamination. The waste water is then removed and clean agent is reintroduced, the treated air is then allowed to escape safely to atmosphere. All of our scrubbers are designed to strictly meet a 95% or better efficiency rating for their operating function.
Our experienced designers can come up with a custom system to handle your needs, we then manage your project from concept to completion and our ongoing maintenance team will keep your scrubber performing.
Scrubber Types Available
Centrifugal
Packed Tower
Venturi Jet Injection
Biological
Degassers
Activated Carbon
Sieve Tray
Combination Systems
Our service and Maintenance team can also provide you with spare parts and consumable packing media for almost any scrubber available.
Induced Turbulence Fume Scrubbers are used where space is at a premium. The Centrifugal / Vertical construction minimises the amount of floor space required. The units are self-contained and are ready for connection. We can manufacture the IT Scrubber from Glass Reinforced PVC, Polypropylene & High Density Polyethylene.
Typical Use
Gas polluted air stream treatment
Particle polluted air stream treatment
Gas / Particle separation and recollection
Scheduled Maintenance Programs available
Wet Cell Fume Scrubbers are a compact type concurrent flow scrubber, the range consists of 12 Standard models ranging from 250 to 5500 Litres per second treatable air flow. Or we can design a custom Wet Cell for your specific needs. Wet cell Scrubbers are very versatile and are different in the fact they can be used to remove heavy particles as well as pollutant gases. They can be designed vertically, horizontally or centrifugal.
Typical Use
Small system loading
Gas polluted air stream treatment
Particle polluted air stream treatment
Fume Cupboards
Fume Hoods
Production Lines
Cyanoacrylate Fuming Chambers
Jewellers Workshops
Can be roof, skid or platform mounted
Scheduled Maintenance Programs available.
Read more...
Packed Tower Scrubbers
Hamilton Australia manufacture a range of large format Packed Tower Scrubbers for a large range of treatment possibilities. Packed Tower Scrubbers are the heavy weights in their field with some designs exceeding 30,000 Cubic Feet per Minute Treatable Air Flow. All Packed Tower Scrubbers are specially designed to reach a 95% or greater efficiency rating. Configuration will generally include a computerised monitoring system that can be integrated into your BMS.
Typical Use
Gas polluted air stream treatment
Particle polluted air stream treatment
Large volume treatment
Gas absorption Efficiency normally >99%
Cost Effective Solution
Scheduled Maintenance Programs available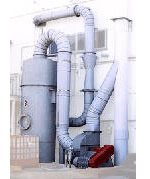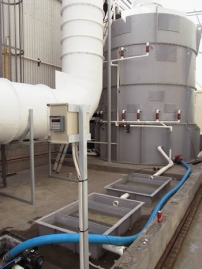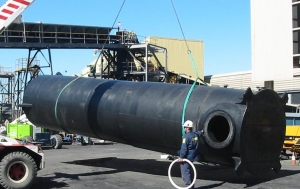 Our IB Scrubber is a specifically designed scrubber that fits our range of Fume Cupboards or can be retro fitted to any other brand of fume cupboard or production line equipment.
Optimum performance in a small package that will reduce all acid fume into a dilute solution. Incorporated into the design are demister pads that keep all air born particles to an absolute minimum. A dosing system can be fitted if a desired PH level needs to be maintained.
Typical Use
Fume Cupboards
Fume Hoods
Production Lines
Cyanoacrylate Fuming Chambers
Jewellers Workshops
Scheduled Maintenance Programs available
.
Read more...

Biological Scrubbers
Activated Carbon Scrubbers are an effective way to safely remove volatile organic compounds and hydrogen sulphide. Activated Carbon Scrubbers are also effective with a wide range of other chemicals and are self-regenerating.
Typical Use
Volatile Organic Compounds
Petrochemical Gases
Waste Water Treatment
Water Purification
Solvents
Acrylates
High Air Quality Environments
Degasser Scrubbers
A Degasser Scrubber is designed to remove unwanted gasses dissolved into a liquid stream. Our Degassers are a highly effective way of removing dissolved gasses.
Vertical Tower degassers are the most common type of scrubber used to de-gas process liquids, they typically run in a concurrent format and yield a generous mass transfer efficiency. They are almost maintenance free and can run under extreme conditions.
Typical Use
Dissolved Gasses Removal
Process Fluid Regeneration
Water Treatment Plants
Food Processing
To keep you scrubber running at full capacity Hamilton Australia offer a full servicing program, with spare parts also available.
Scrubber maintenance is paramount if you expect consistent performance, just like a car your scrubber needs its consumable changed at regular intervals. Our team of expert NATA certified service technicians are here to do just that, so speak to our service and maintenance team today, to keep your systems running.
Services Available
Fume Cupboard NATA servicing
Scrubber Maintenance
Repairs to damaged equipment
Inspections
Insurance Inspections
Site Surveys and System Chemical Analysis (by our laboratory Contractor)
Scrubber Packing Media
– Hamilton Australia can supply packing media for most types of fume scrubbers, some of the most popular being:
We recently expanded our Service and Repair department and have invested heavily in training and equipment to ensure our team can diagnose, repair and service most equipment.
For more details on these products contact the Hamilton Australia team..